Hello everyone and welcome to our regular Tuesday feature "Celbrinet" Let's go to Ft. Lauderdale and our own SY GOLD!!!

HI YA KIDDIES! And remember YOU READ IT HERE FIRST!!!!!

FLASH!! REPUBLIBRUCE WILLIS was in Iraq last week to "entertain" the troops. The former action movie hunk decided to USO the country and SING!!!

My god why doesn't the USA just give each man and woman over there a loaded pistol and tell them to shoot themselves.It would be quicker than hearing FROGGY destroy the Motown catalog while ducking car bombs!! Maybe BRITNEY can go next and ACT for the sacrificial lambs to the slaughter. AYYEEEWHAT???



YOU READ IT HERE TWO WEEKS AGO!! Aging midnight chatterbox DAVID LETTERMAN is 'spectin a wee one soon. Now comes word that the LATE NIGHT CRANKER was secretly married a few weeks back in Montana. Inferior competition JAY LOONY LENO was so upset at hearing the news that he secretly divorced his wife so he could secretly remarry her in Wyoming!!



AND SPEAKING OF THE LOONSTER he had quite a show last night with washed up director QUENTIN TARENTINO as his guest. The RESERVOIR DOG was drunk off his ARSE jabbering incoherently to LOONY and fellow guest KEVIN BACON. This is a nightmare scenario for any talker, so how did the LOONSTER handle it? He made fun of BACARDI TARENTINO behind his back which just made the HAS BEEN a MEAN DRUNK. It was like being at an overage frat party. AWWWFUULLL!!!!!



DOUBLE FLASH!!! FORMER TOM CRUISE BEARD NICOLE KIDMAN is engaged to popster LENNY KRAVITZ. When she divorced THE SANTA MONICA BLVD. CRUISE-ER the AUSSIE BABE said she wanted some stability in her life. Nothin' sez stability like a rock star NICOLE. Good move... YOU READ IT HERE FIRST!!!



THIS JUST IN! MORE BAD NEWS FOR OUR TROOPS! The U.S. followed BRUCIE in Iraq with HEAFTYBAG COMIC DREW CAREY doing a "comedy" show in TIKRIT. HONEST TO GOD LETS JUST NUKE THE POOR SONSABITCHES!!!




YUMMY YUM UMA THURMAN recently split from her philandering hubby ETHAN (YUMMY YUM) HAWKE (YOU READ IT HERE FIRST THREE WEEKS AGO!!) and now is quoted as saying "I haven't had any intelligent men ask me out recently..." OHH BOO HOO THURM. Why don't you go to TIKRIT! They're DESPERATE!!!



And finally: N SYNCER LANCE BASS will return to HUSTON'S JOHNSON SPACE CENTER in Oct. BASS trained as an astroNUT there last year for an aborted RUSKIE space launch. THE WASHED UP POP HEARTHROB will help promo math and science week for the KIDDIES and sez "I'm very excited about flying in space..."



YEAH GREAT, BRUCIEPOO IS SINGING IN IRAQ, YUMMY YUM CAN'T GET A DATE, AND A PRETTY BOY WASHED UP BOY BANDER WANTS TO FLY INTO SPACE. I TELL YA KIDDIES IT'S THE APOCALYPSE AND REMEMBER YOU READ IT HERE FIRST!!!!!!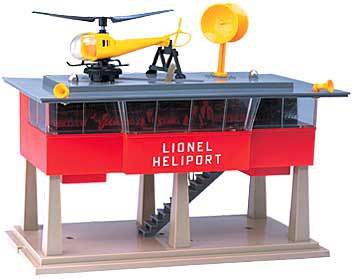 Well that's all the news that's fit to print. See ya next time KIDS AND REMEMBER YOU READ IT HERE FIRST!!!!!!!!!!

Hey kids, if you liked today's celebrinet column but were confused by the photos, don't fret. IT'S A GAME. We've purposefully put in mysterious, but utterly relevant, photos with each entry by Pie Old. It's up to you to explain how each photo matches up to each entry.