Eric Mayer
Byzantine Blog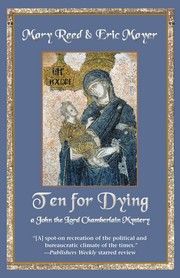 1481398 Curiosities served
2003-10-08 10:47 AM
Real Places. Fictional Places.
Previous Entry :: Next Entry

Read/Post Comments (0)
Mary and I were recently asked, not for the first time, if we'd ever visited Istanbul, the city where our John the Eunuch mysteries are set, albeit back in when it was called Constantinople. We haven't been so fortunate. I went to school in New York City long ago, my only experience of a big city, so my 6th century Constantinople is pretty much like my impressions of NYC in the 1970s. For most readers, it seems to work. Of course, the song notwithstanding, Istanbul wasn't ancient Constantinople. The streets John would have walked are buried and lost. So visiting Istanbul wouldn't necessarily reveal much about John's world. I suppose if I were writing about present day Istanbul I'd want to visit, to get things right. Or maybe not. Modern Istanbul is there to be visited. You can read travelogues about it. How "real" are cities depicted in fiction? How real should they be? According to a detective novel I read not long ago, you can engage in a fire fight in a public park in LA without the cops showing up to interrupt. How real is that? I'm assuming all the names of the streets were correct, however. I suppose that's the important thing.
Read/Post Comments (0)
Previous Entry :: Next Entry

Back to Top