Thoughts and Musings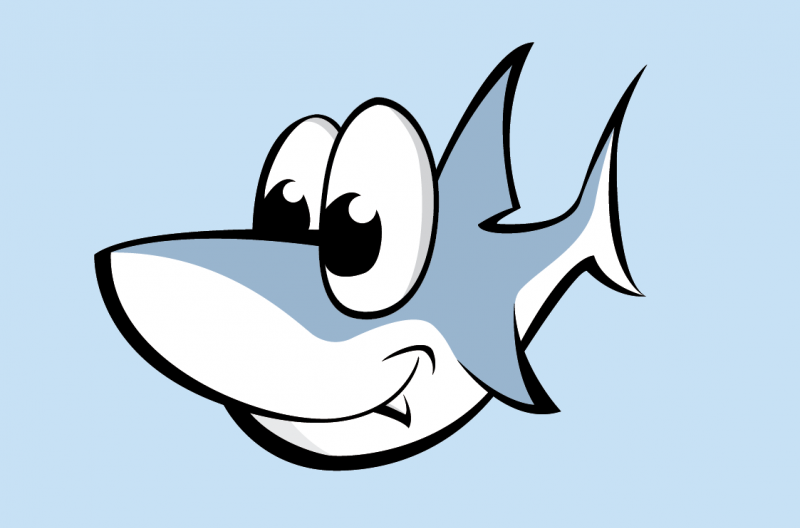 3078926 Curiosities served
2003-04-22 10:19 AM
Another "Me" Quiz
Previous Entry :: Next Entry

Mood:
Tired and Bored
Read/Post Comments (0)
I'm currently in my last Remedies class ever and bored out of my mind. Both Mindy and Lisa sent this quiz to me via e-mail and so I'll just post it here instead of unleashing the results in a mass e-mail upon everyone.

1. WHAT COLOR ARE YOUR KITCHEN PLATES?

We have three sets. There's one with pink hearts (mine), one with blue hearts (mine), and ones that are all black (Rob's).

2. WHAT BOOK ARE YOU READING NOW?

I don't have the time to read for pleasure right now. Finals start in a week so the only books I'm reading are the ones for my classes.

3. WHAT'S ON YOUR MOUSE PAD?

Right now - nothing because I'm on a laptop. At home we have a Good Samaratan Hospital mousepad.

4. FAVORITE BOARD GAME?

I don't really know, I don't play board games too much.

5. FAVORITE MAGAZINES?

Cosmo and Glamour.

6. FAVORITE SMELL?

Rob. He wears Drakair Noir and it just smells yummy on him. I also like the smell of vanilla and the smell just before it rains.

7. LEAST FAVORITE SMELLS?

Cat poo. *shudders* Our cats are toxic.

8. WHAT IS THE FIRST THING YOU THINK OF WHEN YOU WAKE UP IN THE MORNING?

I wanna go back to sleep.

9. FAVORITE COLORS?

Purple and peach.

10. LEAST FAVORITE COLOR?

Yellow.

11. HOW MANY RINGS BEFORE YOU ANSWER THE PHONE?

How ever long it takes me to get to the phone.

12. FUTURE CHILD'S NAME?

If it were just up to me? I like Akela for a girl and Julian for a boy.

13. WHAT IS MOST IMPORTANT IN LIFE?

Family and friends.

14. CHOCOLATE OR VANILLA?

Vanilla.

15. DO YOU LIKE TO DRIVE FAST?

Yes - it means I get to where I'm going quicker.

16. DO YOU SLEEP WITH A STUFFED ANIMAL?

Nope, I sleep with my husband.

17. DO YOU LIKE STORMS?

No. I hate them. Especially thunder storms. I grew up in Illinois so storms scare the crap out of me. Storms = tornados in my mind.

18. WHAT TYPE WAS YOUR FIRST CAR?

A blue Pontiac Sunfire names Blouis.

19. IF YOU COULD MEET ONE PERSON DEAD OR ALIVE?

Alive please. I don't really want to hang around with someone who is dead.
Seriously though? Bruce Campbell.

20. FAVORITE ALCOHOLIC DRINK?

I'm a big fan of wine. Especially those fruity wines or a nice Reisling.

21. WHAT IS YOUR SIGN & WHEN IS YOUR BIRTHDAY?

Scorpio - October 26.

22. DO YOU EAT THE STEMS OF BROCCOLI?

Depends on my mood.

23. IF YOU COULD HAVE ANY JOB WHAT WOULD IT BE?

Music video director.

24. IF YOU COULD HAVE ANY COLOR HAIR, WHAT WOULD IT BE?

The one I have now. If I want a different hair color then I get that hair color. So whatever hair color I have when you see me is the one I want.

25. HAVE YOU EVER BEEN IN LOVE?

Yes, once. And I was lucky enough to marry him.

26. IS THE GLASS HALF FULL OR HALF EMPTY?

Depends on what it's filled with.

27. FAVORITE MOVIES?

The Lost Boys, The Last Unicorn, City of Angels, Romeo & Juliet, Moulin Rouge, Somewhere In Time, Queen of the Damned, and many more.

28. DO YOU TYPE WITH YOUR FINGERS ON THE RIGHT KEYS?

Nope, I never learned how to type properly. I do the hunt and peck thing really fast.

29. WHAT'S UNDER YOUR BED?

Lots of stuff. Bedding, storage crap, occasionally a cat, etc.

30. WHAT IS YOUR FAVORITE NUMBER?

Either 4 or 13. Probably 4 because it goes way back to when I was a kid and wouldn't wear any shirt unless it had a 4 on it.

31. FAVORITE SPORT TO WATCH?

Does the WWE count as a sport? If so, then that. If not, then ice hockey. Go Blackhawks!!!

32. WHAT IS YOUR SINGLE BIGGEST FEAR?

Spiders. *shudders* And evil clowns.

33. SAY ONE NICE THING ABOUT THE PERSON WHO SENT THIS TO YOU!

Two people sent this to me.
Lisa: You kick ass cause you get my warped sense of humor. Lisa is also by far smarter than I am because she had the brains to get out of law school before it started killing her.
Mindy: You are one of the most kick ass people I know and can throw one hell of a bridal shower!

34. MOST LIKELY TO RESPOND?

I doubt anyone will respond because this is being posted on a journal and not sent via e-mail.

35. PERSON YOU SENT THIS TO WHO IS LEAST LIKELY TO NOT RESPOND?

Didn't send it to anyone. Just posted it so I don't this this applies.

36. FAVORITE 2 SINGING GROUPS?

Nine Inch Nails and Rob Zombie.

37. FAVORITE TV SHOWS:

Buffy the Vampire Slayer, Angel, and Charmed. I'm also addicted to Passions.

38. KETCHUP OR MUSTARD?

Mustard, but I usually prefer things with no condiments on them.

39. HAMBURGERS OR HOT DOGS?

Neither. I don't eat hot dogs (they taste like ass and are made up of lips and assholes) and I don't eat red meat all that much so burgers are out as well. I choose to think outside of the box and I choose chicken!

40. FAVORITE SOFT DRINK?

AquaCal water. The peach mango flavor.

41. THE BEST PLACE YOU HAVE EVER BEEN?

Solvang, California on my honeymoon.

42. WHAT SCREEN SAVER IS ON YOUR COMPUTER RIGHT NOW?

The saying "Eagles may soar above the clouds, but weasels don't get sucked into jet engines" scrolls across the screen.

43. BURGER KING OR McDonald's?

Mc Donald's. BK has veggie burgers which score big points in my book, but for some reason BK always makes me a bit ill. And McDonalds has wonderful McChickens.


Any questions you readers out there would like me to answer?
Read/Post Comments (0)
Previous Entry :: Next Entry

Back to Top