Thoughts and Musings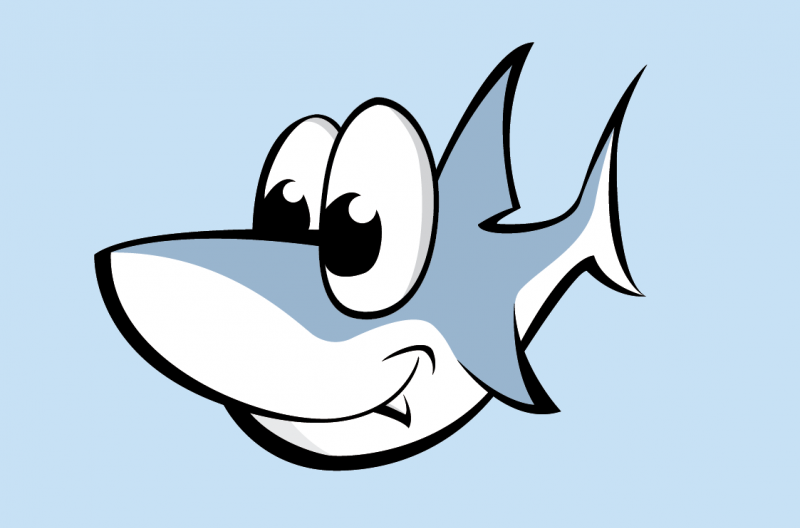 3080286 Curiosities served
2007-04-18 11:42 PM
Breakfast In Bed
Previous Entry :: Next Entry

Mood:
Content
Read/Post Comments (0)
This morning was so nice. Gabriel slept through the night and Rob came in after Gabriel woke up to ask if I wanted breakfast. He and Gabriel headed out to McDonalds while I got some more sleep and he came back with foodage and I was able to have breakfast in bed. That was so nice. It's the little things like that that can absolutely make my day.
So, today we had a lot of errands to get done. We went to the bank and Rob deposited his b-day money. We went to the post office and a package was mailed out to a special someone (you know who you are... and I have a tracking number if you want it... it's being sent to your home address). I made a run into the drugstore. We headed to Catherine's where I was able to find some jeans that actually fit (with a c-section belly that isn't easy), but they didn't have the denim jacket I wanted in stock. I need to try to find that down the road and when I get it I'll probably have either my Mom or Rob do some art work on the back. I headed into Ulta for some hair stuff. And finally we grabbed dinner at KFC and headed back home.
Tonight we watched America's Next Top Model and the Idol results show. We also had another great gaming session.
----------
Advanced Big 30 Personality Test Results
| | | |
| --- | --- | --- |
| Sociability | ||| | 9% |
| Aggressiveness | |||||||||||||||||||||||| | 79% |
| Assertiveness | ||||||||||||||||||||||||||||||| | 91% |
| Activity Level | ||||||||| | 25% |
| Excitement-Seeking | ||| | 8% |
| Enthusiasm | |||||||||||||||||| | 51% |
| Extroversion | ||||||||||||||| | 43% |
| Trust | |||||||||||| | 40% |
| Morality | ||||||||||||||||||||||||||||||| | 92% |
| Altruism | |||||||||||| | 31% |
| Cooperation | ||| | 7% |
| Modesty | |||||||||||| | 34% |
| Sympathy | |||||||||||||||||| | 59% |
| Accommodation | ||||||||||||||| | 43% |
| Confidence | |||||||||||||||||| | 60% |
| Neatness | ||||||||||||||||||||||||||||||| | 91% |
| Dutifulness | ||||||||||||||| | 45% |
| Achievement | ||||||||||||||| | 41% |
| Self-Discipline | ||||||||||||||| | 49% |
| Cautiousness | ||||||||||||||||||||||||||||||| | 94% |
| Orderliness | ||||||||||||||||||||| | 63% |
| Anxiety | ||||||||||||||||||||| | 67% |
| Volatility | |||||||||||||||||| | 57% |
| Depression | ||||||||||||||||||||| | 68% |
| Self-Consciousness | |||||||||||||||||||||||| | 76% |
| Impulsiveness | |||||||||||||||||||||||||||| | 84% |
| Vulnerability | |||||||||||||||||||||||||||| | 84% |
| Emotional Stability | ||||||||| | 28% |
| Imagination | |||||||||||||||||||||||||||| | 86% |
| Artistic Interests | |||||||||||||||||||||||| | 75% |
| Introspection | ||||||||||||||| | 43% |
| Adventurousness | |||||| | 13% |
| Intellect | ||||||||||||||||||||| | 70% |
| Liberalism | |||||||||||||||||||||||||||| | 82% |
| Openmindedness | ||||||||||||||||||||| | 61% |
Take Free Advanced Big 30 Personality Test
personality tests by similarminds.com
| | | | |
| --- | --- | --- | --- |
| Trait | . | low score | high score |
| Sociability | 9% | socially reserved, detached | friendly, open |
| Aggressiveness | 79% | mild mannered, uncompetitive | predatory, domineering |
| Assertiveness | 91% | introverted, loner | controlling, aggressive |
| Activity Level | 25% | relaxed, laid back | vigorous, high energy |
| Excitement-Seeking | 8% | sedate, restrained | adventurous, wild |
| Enthusiasm | 51% | somber, pessimistic | cheerful, optimistic |
| Trust | 40% | suspicious of others | trusting of others |
| Submissiveness | 92% | rebellious, lawless | dutiful, obedient, compliant |
| Altruism | 31% | selfish, cold, austere | helpful, selfless, indulgent |
| Cooperation | 7% | argumentitive, confrontational | conflict averse, meek |
| Modesty | 34% | arrogant, self-satisfied | humble, unassuming, doormat |
| Sympathy | 59% | callous, heartless | empathetic, warm |
| Confidence | 60% | not confident in work | confident in work, egoistic |
| Neatness | 91% | disorganized, messy | planner, clean, anal |
| Dutifulness | 45% | dishonest, derelict | honest, rule abiding, proper |
| Achievement | 41% | lazy, unmotivated | driven, goal oriented |
| Self-Discipline | 49% | procrastinator | responsible, efficient |
| Cautiousness | 94% | spontaneous, daring, reckless | careful, controlled, safe |
| Anxiety | 67% | relaxed, fearless | fearful, worrier |
| Volatility | 57% | calm, cool | touchy, tempermental |
| Depression | 68% | content, balanced | emotional, self hating |
| Self-Consciousness | 76% | confident, assured | low self esteem, shy |
| Impulsiveness | 84% | high self control | low self control |
| Vulnerability | 84% | resilient, unphased | confused, helpless |
| Imagination | 86% | practical, realistic | dreamer, unrealistic |
| Artistic Interests | 75% | artistic indifference | art, nature, beauty lover |
| Introspection | 43% | not self reflective | self searching |
| Adventurousness | 13% | conventional, safe | spontaneous, bold |
| Intellect | 70% | instinctive, non-analytical | intellectual, analytical |
| Liberalism | 82% | conservative, traditional | progressive, open |
Take Free Advanced Big 30 Personality Test
personality tests by similarminds.com
Read/Post Comments (0)
Previous Entry :: Next Entry

Back to Top