Thoughts and Musings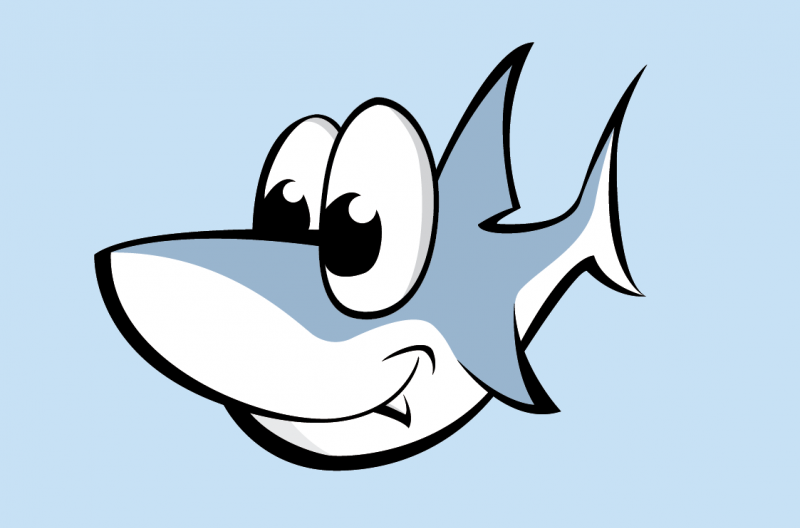 3080300 Curiosities served
2007-04-30 11:12 PM
Hunting For Pinch Bowls
Previous Entry :: Next Entry

Mood:
Content
Read/Post Comments (2)
Rob had a phone interview today and during that time he went into the bedroom while Gabriel and I hung out in the living room. When he was done we all headed out on some errands.
We made a run to the post office to mail off a few things. We went to the bank. We went to two T.J. Maxx stores to look for those little rubber pinch cups that Gabriel loved playing with at my Aunt Pam's house. That's where she bought hers. We wanted to get some for Gabriel so that we can return the one she lent to us to her (or give her a new one if Gabriel got any teeth marks on hers). She recently got hers at T.J. Maxx, but both stores we checked were out of them. She had also mentioned that Crate and Barrel sold them, but that they were a lot more expensive there. So, we decided to check Target since there was one in the area.
We were able to find some at Target. They're essentially the same thing, just a different brand. We also picked up some new auto air fresheners and a stuffed Carter's giraffe for Gabriel. After Target we picked up some food at a nearby Chinese restaurant (one that my Mom had recommended to us) to bring home for dinner.
Dinner was a disaster. The food was sick. It tasted like ass and made both Rob and I queasy. Ugh. We will not be getting food from there again. We got some gaming done tonight (mostly talking and making a decision that my character needed to make) and watched Heroes.
----------
Advanced Big 45 Personality Test Results
| | | |
| --- | --- | --- |
| Gregariousness | ||||||||| | 30% |
| Sociability | |||||||||||||||||| | 54% |
| Assertiveness | ||||||||||||||||||||| | 62% |
| Poise | ||||||||||||||| | 46% |
| Leadership | |||||||||||||||||| | 58% |
| Provocativeness | ||||||||||||||| | 50% |
| Self-Disclosure | ||||||||||||||| | 50% |
| Talkativeness | |||||||||||||||||| | 58% |
| Group Attachment | ||||||||||||||| | 42% |
| Extroversion | ||||||||||||||| | 50% |
| Understanding | |||||||||||||||||| | 54% |
| Warmth | |||||||||||||||||| | 58% |
| Morality | |||||||||||||||||||||||| | 74% |
| Pleasantness | ||||||||||||||| | 50% |
| Empathy | |||||||||||||||||| | 54% |
| Cooperation | |||||||||||||||||| | 58% |
| Sympathy | ||||||||||||||||||||| | 62% |
| Tenderness | |||||||||||||||||| | 58% |
| Nurturance | |||||||||||||||||| | 58% |
| Accommodation | |||||||||||||||||| | 58% |
| Conscientiousness | |||||||||||||||||||||||| | 78% |
| Efficiency | ||||||||||||||||||||| | 62% |
| Dutifulness | |||||||||||||||||||||||| | 78% |
| Purposefulness | ||||||||||||||| | 50% |
| Organization | ||||||||||||||||||||| | 70% |
| Cautiousness | ||||||||||||||| | 42% |
| Rationality | |||||||||||||||||| | 54% |
| Perfectionism | |||||||||||||||||||||||||||| | 82% |
| Planning | ||||||||||||||||||||| | 70% |
| Orderliness | ||||||||||||||||||||| | 65% |
| Stability | |||||||||||| | 38% |
| Happiness | |||||||||||| | 38% |
| Calmness | ||||||||||||||| | 46% |
| Moderation | ||||||||||||||| | 42% |
| Toughness | ||||||||||||||| | 46% |
| Impulse Control | ||||||||| | 30% |
| Imperturbability | |||||||||||| | 38% |
| Cool-headedness | |||||| | 14% |
| Tranquility | ||||||||||||||| | 42% |
| Emotional Stability | |||||||||||| | 37% |
| Intellect | |||||||||||||||||||||||| | 74% |
| Ingenuity | ||||||||||||||||||||| | 62% |
| Reflection | ||||||||||||||||||||| | 70% |
| Competence | ||||||||||||||||||||| | 66% |
| Quickness | ||||||||||||||||||||| | 62% |
| Introspection | |||||||||||||||||| | 58% |
| Creativity | ||||||||||||||||||||| | 66% |
| Imagination | ||||||||||||||||||||| | 70% |
| Depth | |||||||||||||||||||||||| | 78% |
| Openmindedness | ||||||||||||||||||||| | 67% |
Take Free Advanced Big 45 Personality Test
personality tests by similarminds.com
| | | | |
| --- | --- | --- | --- |
| Factor | | low score | high score |
| Gregariousness | 30% | quiet, reclusive | engaging, socially bold |
| Sociability | 54% | withdrawn, hidden | warm, open, inviting |
| Assertiveness | 62% | timid, gunshy | controlling, aggressive |
| Poise | 46% | uneasy around others | socially comfortable |
| Leadership | 58% | stays in background | prefers to lead |
| Provocativeness | 50% | modest, plays it safe | bold, uninhibited, cocky |
| Self-Disclosure | 50% | private, contained | very open and revealing |
| Talkativeness | 58% | quiet, stealthy, invisible | motor mouth, loud |
| Group Attachment | 42% | loves solitude | prefers to be with others |
| Understanding | 54% | insensitive, schizoid | respectful, sympathetic |
| Warmth | 58% | disinterested in others | supportive, helpful |
| Morality | 74% | break/ignore the rules | play by the rules |
| Pleasantness | 50% | aloof or disagreeable | gets along with others |
| Empathy | 54% | out of tune w/ others | in tune with others |
| Cooperation | 58% | competitive, warlike | agreeable, peaceful |
| Sympathy | 62% | socially inconsiderate | socially conscious |
| Tenderness | 58% | cold hearted, selfish | warm hearted, selfless |
| Nurturance | 58% | self pleasing, me first | people pleasing, me last |
| Conscientiousness | 78% | reckless, unscheduled | careful, planner |
| Efficiency | 62% | unreliable, lazy | finisher, follows through |
| Dutifulness | 78% | leisurely, derelict | strict, rule abiding |
| Purposefulness | 50% | inattentive, undisciplined | prepared, focused |
| Organization | 70% | relaxed, oblivious | detail oriented, anal |
| Cautiousness | 42% | impulsive, spendthrift | restrained, cautious |
| Rationality | 54% | irrational, random | direct, logical |
| Perfectionism | 82% | careless, error prone | detail obsessed |
| Planning | 70% | disorganized, random | scheduled, clean |
| Stability | 38% | easily frustrated | calm, cool, unphased |
| Happiness | 38% | unhappy, dissatisfied | self content, positive |
| Calmness | 46% | touchy, volatile | even tempered, tolerant |
| Moderation | 42% | needs instant gratification | easily delays gratification |
| Toughness | 46% | hypersensitive, moody | thick skinned |
| Impulse Control | 30% | lacks self control | maintains composure |
| Imperturbability | 38% | highly emotional | emotionally contained |
| Cool-headedness | 14% | demanding, controlling | accommodating |
| Tranquility | 42% | emotionally volatile | emotionally neutral |
| Intellect | 74% | instinctive, non-analytical | intellectual, analytical |
| Ingenuity | 62% | lacks new ideas | innovative, novel |
| Reflection | 70% | unreflective, coarse | art and beauty lover |
| Competence | 66% | slow to understand/think | intellectual, brainy |
| Quickness | 62% | intellectually dependent | intellectually independent |
| Introspection | 58% | not self reflective | self searching |
| Creativity | 66% | dull headed | synthesizer, iconoclast |
| Imagination | 70% | practical, realistic | dreamer, unrealistic |
| Depth | 78% | lacks curiosity | mental explorer |
Take Free Advanced Big 45 Personality Test
personality tests by similarminds.com
Read/Post Comments (2)
Previous Entry :: Next Entry

Back to Top