Today was a very long day. I'm exhausted and the room has been spinning around me since mid-afternoon. I can't wait until I can crawl into bed and pass out.
I didn't sleep much at all last night. There was much badness before bed and I only slept in short spurts. I had to get up early so that I could watch Gabriel while Rob went on a job interview. I could barely stay on my feet during my shower.
Gabriel and I played a whole lot of pattycake and watched Sesame Street together. Luckily for me, he wasn't spazzing out too badly so I was able to get a bit of work done before Rob got home. Once he got back from the interview he took over watching Gabriel so that I could get my bar review stuff done for the day.
Today I did my outline on the notecards for the Trusts section of Wills & Trusts. I also listened to the lecture on writing a Wills & Trusts essay and went over the accompanying book materials. I worked my ass off and was able to get everything wrapped up by 5pm.
Tomorrow is also going to be harsh. I have a lot more bar review work to get done and there are some errands that need to get done as well.
Tonight we watched America's Got Talent (I still love that crazy guy from last season) and finished up creating my new character Akishra and her Shoggoth companion Ghaqua. I bathed the Poopchuck.
It's super hot and sticky out here and either our air conditioning sucks and can't handle it or there's something wrong with it. We can't get the temp below the mid 70's during the day or the low 70's at night, no matter how low we set it. So, I'm spending my days hot and sticky. Ew. I think Gabriel is feeling it as well because he keeps stripping down to his diaper and running around half naked. At least the diaper stays on... usually.
----------
which angel are you (friggin awsome pics!!)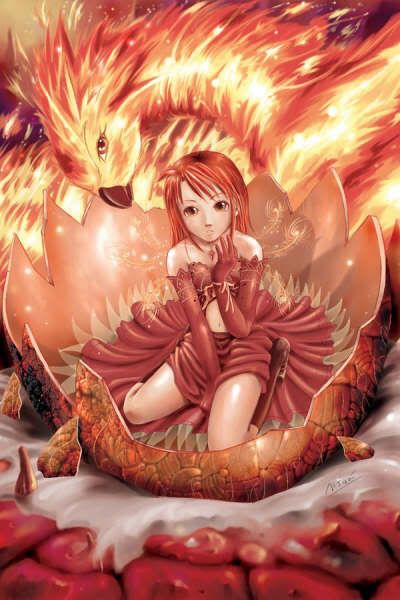 You are the angel of fire.
Take this
quiz
!
Quizilla | Join | Make A Quiz | More Quizzes | Grab Code