A lot of you have been asking for them, so I finally uploaded the camera onto the computer. These are some of the best of the batch. If you want the whole batch (there are a lot of them) e-mailed to you then either leave me a comment or e-mail me. There is also a new picture for Gabriel's birthday ticker.
--------------------
Little baby plumber's butt.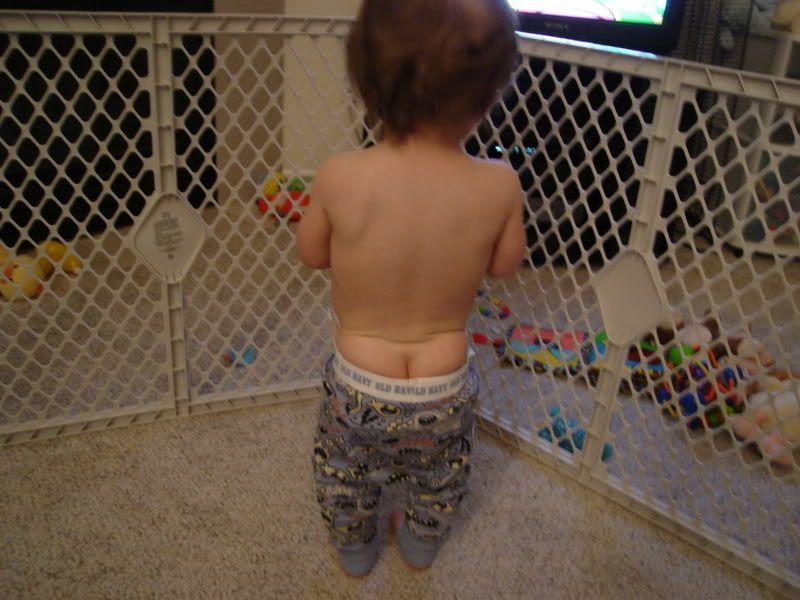 Nana Bollinger introduced me to Chai!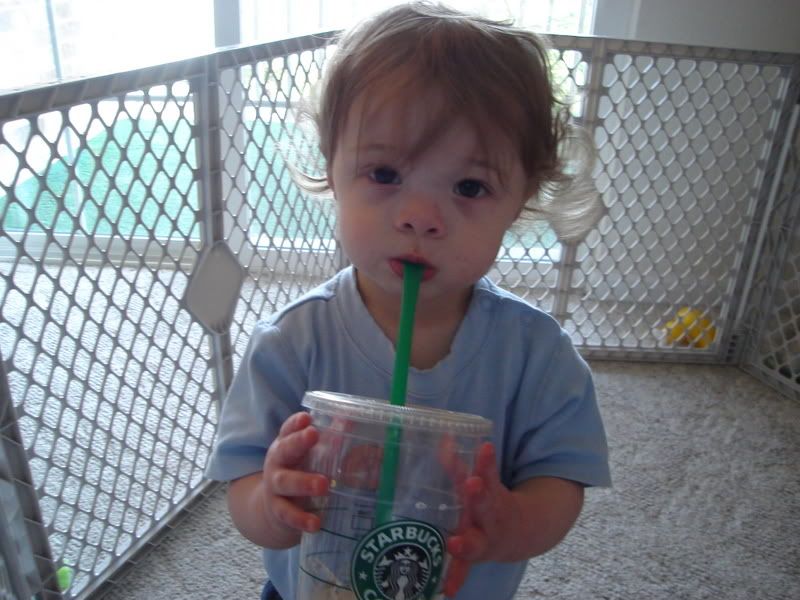 Little bitty baby in a great big chair.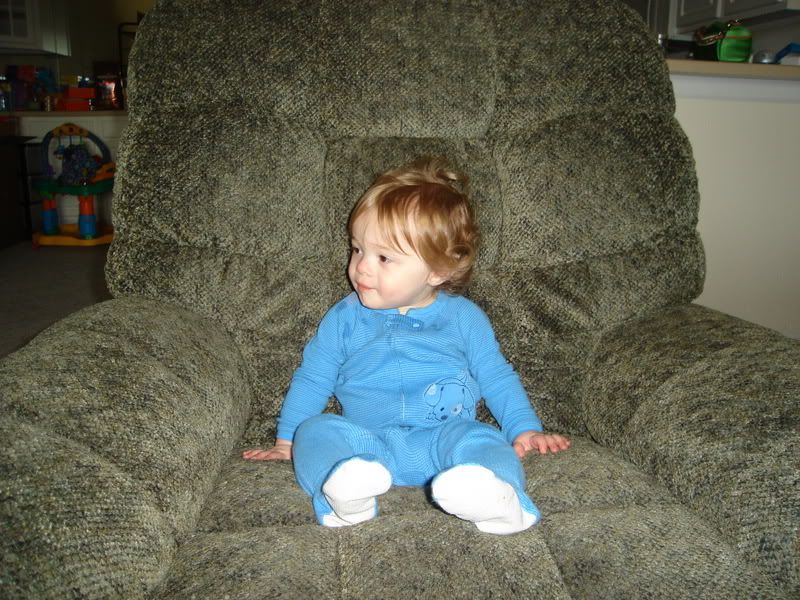 Future Dungeons & Dragons player.
Big boy in his very own Elmo chair.
This is not how you use the potty.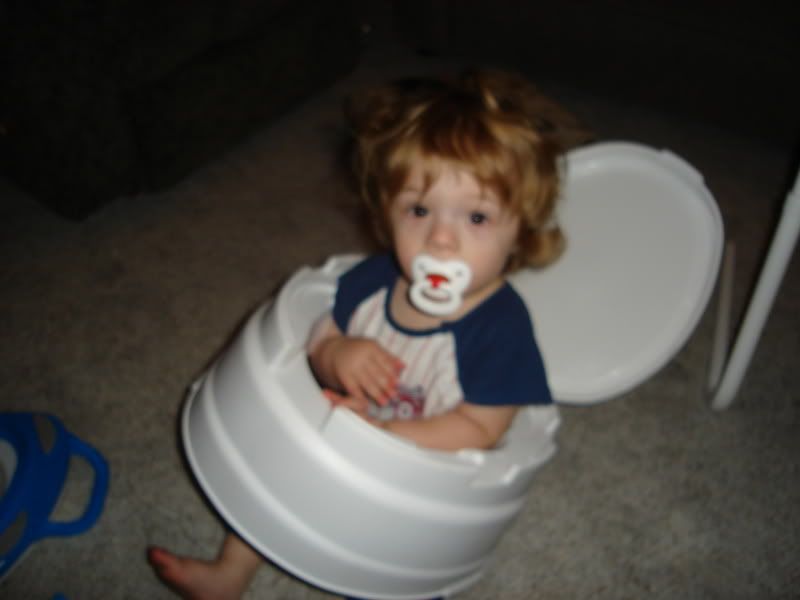 Leave me alone, I'm watching the Backyardigans!